Press
Veritas Fine Cannabis Launches New Pheno Hunt Boxes in Partnership With Native Roots
By Press Release -March 22, 2022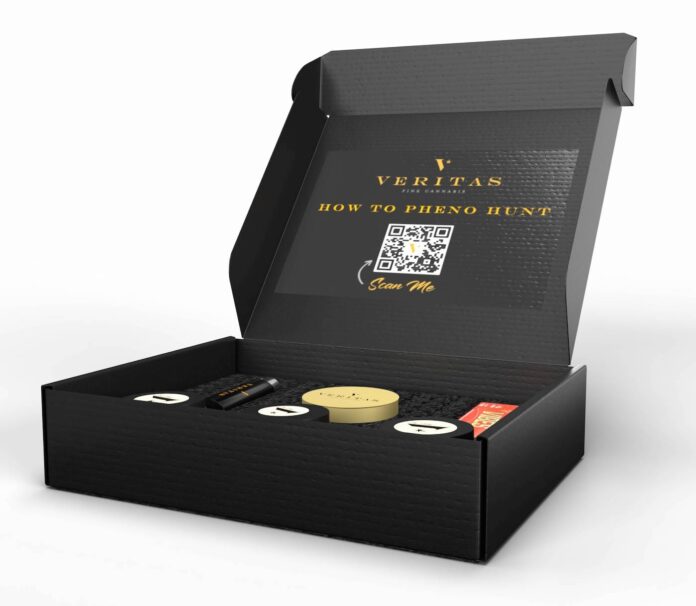 DENVER — Veritas Fine Cannabis, Colorado's original craft cannabis company, has released its first pheno hunt of 2022 highlighting the strain Muffinz Breath, with a limited number of boxes available exclusively at Native Roots Cannabis Co., Colorado's leading network of cannabis dispensaries. The Muffinz Breath pheno hunt marks the second exclusive collaboration this year between Veritas Fine Cannabis and Native Roots, with both companies partnering in January to launch a line of premium live resin vape cartridges.
"Veritas and Native Roots share a similar mindset and approach to cannabis. We share a belief that cannabis brings communities together while elevating experiences," said Jordan Plunkett, Marketing Director for Veritas Fine Cannabis. "We made the decision to exclusively partner with Native Roots on this year's pheno hunt following the success of the recent live resin cartridge release, and we know this partnership will continue to be fruitful."Advertisement
Veritas created its award-winning pheno hunt experience in 2020 to give customers the unique opportunity to inform product direction by voting for the best phenotype of a strain, with the people's choice phenotype becoming a permanent fixture in Veritas' genetic library of over 90 strains.
Available at select Native Roots locations on the Front Range and in the central Rockies, each box contains three phenotypes of Muffinz Breath, a hybrid strain revered for pine and citrus flavors underscored by notes of fruit, with buds that typically acquire deep green hues with hints of purple and orange. Also included in each box are a custom gold four-chamber grinder, lighter and rice rolling papers.
To find more information on Veritas and its annual pheno hunts, visit https://www.veritascannabis.com/.
About Veritas Fine Cannabis
Quality, consistency, honesty and preserving the unique terpene profile of each strain—these are the guiding principles that set Veritas Fine Cannabis apart as one of America's first premium cannabis wholesalers. Named after the Roman goddess of truth, Veritas is more than a cultivator; it is a curator of the cannabis experience. From first cuts through harvest and packaging, the Veritas team does everything by hand to optimize the full expression of a strain's terpenes that yield singular effects. The company continually adds to its library of hundreds of proprietary genetics and catalogs each cultivar by terpene profile so consumers can find the perfect Veritas product to fit their individual needs. With buzzworthy strain drops each month, Veritas leads the market in connoisseur cannabis. For more information, visit https://www.veritascannabis.com/.