Press
Colorado marijuana sales tank in 2022 after pandemic-induced high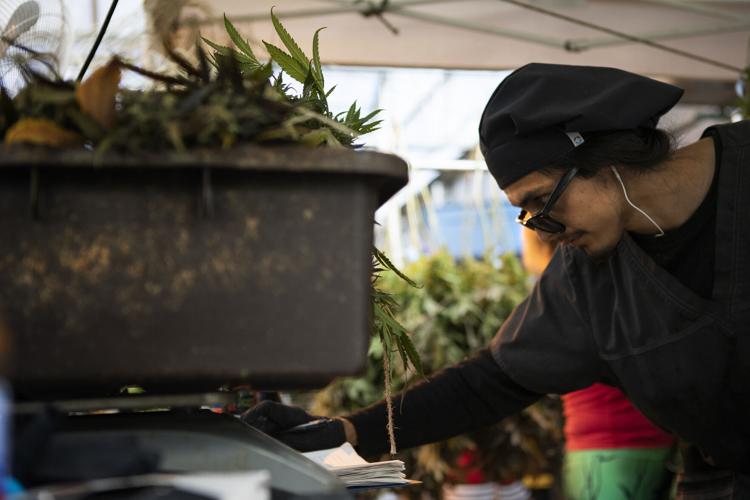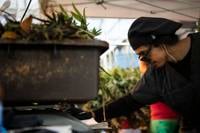 FILE PHOTO: Assistant cultivator Saul Servin writes down the weight of a "Mac" strain marijuana plant while harvesting at the Euflora cannabis greenhouse on Tuesday, March 1, 2022, in Denver, Colo. (Timothy Hurst/The Denver Gazette)
TIMOTHY HURST/THE DENVER GAZETTE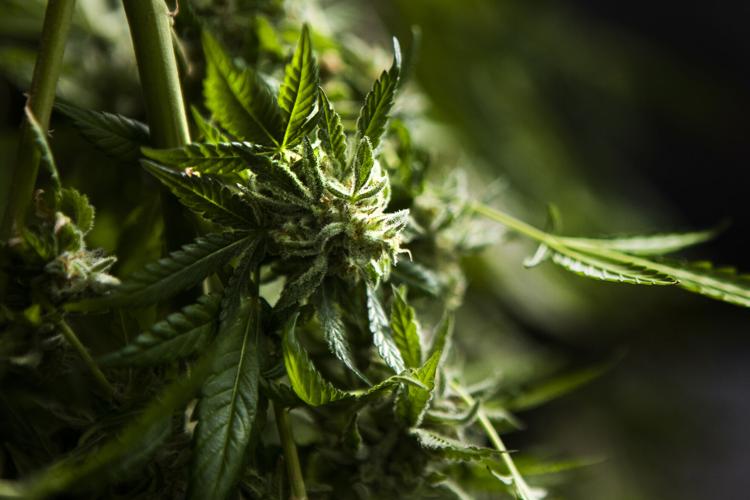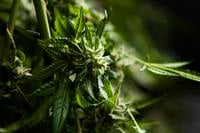 FILE PHOTO: Cannabis industry officials are seeing the other side of the pandemic "bump" in sales. Pictured: Marijuana plants hang upside-down on a rack, ready to be "de-fanned" after being cut down at the Euflora cannabis greenhouse on Tuesday, March 1, 2022, in Denver, Colo. (Timothy Hurst/The Denver Gazette)
TIMOTHY HURST/THE DENVER GAZETTE
Following a pandemic "high," Colorado cannabis sales have been plummeting for months.
Sales skyrocketed for the cannabis industry in the beginning of 2022, a trend that began at the onset of the COVID-19 pandemic.
Now, cannabis industry officials are seeing the other side of the pandemic "bump," according to Ricardo Baca, founder and CEO at Grasslands, a marketing and PR agency that focuses on cannabis and psychedelics.
Baca noted that, during the early months of the pandemic — when authorities imposed quarantines and people shifted to working remotely — people used cannabis recreationally more often.
Experts and industry insiders pointed to several factors contributing to the decline in cannabis sales, including a shift in consumer behavior, more states legally permitting its use and less disposable income as a result of inflationary pressures.
In 2022, the state of Colorado collected $325 million in cannabis tax revenue, a nearly $100 million decline from 2021, which produced $423 million in taxes. In 2020, that number was $387 million.
Actual sales are down even more than that, according to The Marijuana Industry Group executive director Truman Bradley. MIG is the oldest and largest trade association for the regulated cannabis business in Colorado.
"Any time sales drop as low as they've dropped, you see businesses closing, you see Colorado workers being laid off," Bradley said. "And that ripples out not just to the plant-touching companies but to the ancillary companies both direct and indirect."
Taxes are collected in three categories: state sales tax on marijuana sold in stores (2.9%), the state retail marijuana sales tax on retail marijuana sold in stores (15%), and the state retail marijuana excise tax on wholesale sales or transfers of retail marijuana (15%), according to the Colorado Department of Revenue, which is responsible for tracking data on sales of marijuana throughout the state.
The total amount of taxes collected to date from cannabis sales have reached $2.3 billion, the department said.
Last year, over $675 million of the taxes collected from the cannabis industry went to the Marijuana Tax Cash Fund; the Public School Capital Construction Assistance Fund received nearly $391 million; the Public School Fund got $276.6 million; and, the rest was split between local government ($138.38 million) and the general fund ($135.99 million).
Experts anticipate that, with new markets coming online through state legalization, sales in Colorado will also go down.
New Mexico will likely see more sales not only from customers in their state but also from surrounding states, such as Texas, that would have previously gone to Colorado for their cannabis, said Baca, the PR expert.
"But, inevitably, this is going to level out and we're going to see a more authentic expression of what this current market looks like in 2023," Baca said.
Some welcomed the news.
Luke Niforatos, executive vice president of the anti-marijuana group Smart Approaches to Marijuana, said the decline in sales should be "celebrated."
"Big Marijuana profited off of increased addiction and use throughout COVID-19 lockdowns and the isolation that so many Coloradans felt during those years," he told The Denver Gazette. "What we are seeing now is likely a return to the pre-pandemic average use. This decrease should be celebrated, but we need to do more to educate the public on the harms of marijuana use and hopefully we will continue to see these numbers decline."
Cannabis-based businesses are seeing the affects of declining sales beyond the dispensaries and well into production.
When the spike occurred during the pandemic, businesses started producing more to meet the demand and, in many cases, brought on more staff.
With sales down, companies are shedding employees, some for the first time.
For Johnathan Spadafora, president of Veritas Fine Cannabis, said his company had to let go of 34 employees since numbers were not what they expected based on projections.
"Everybody in the cannabis business, or quite a few of us in the cannabis business, had known only expansion for a long time," Spadafora said. "For more of the time that I've done this job, the biggest problem that we faced was how do you create more product as fast as you can."
The economy, overall, has been adjusting to inflation and rising interest rates, and it's harder for consumers to make room for discretionary spending, Spadafora said.
"As one of the only products that can't be purchased with a credit card, we felt that very severely across all of cannabis," he said.
Alison Di Spaltro, chief executive officer of the cannabis company Escape Artists, believes several factors contributed to the decline in sales.
Other states coming online affected border stores and made it less of a tourism novelty, she said, adding that there is less foot traffic in stores, there were no stimulus checks like there was in 2021 and consumers have less cash on hand due to inflation.
"What I'm hoping is this year, we kind of get to a point where we find what is the steady state [of sales] for Colorado," Di Spaltro said.
About 41,000 people work in plant-touching cannabis companies, according to Bradley. Add in support and ancillary companies, that number rises to about 100,000 employees in Colorado, according to Bradley.
"I don't have a crystal ball as to the future, but there are a few things I know definitively: The first is decade No. 2 of legalization in this state needs to look fundamentally different than decade No. 1," Bradley said. "The cannabis industry is extremely compliant and it can be a good source of revenue for state and local governments, but we need to take a hard look at the regulations that were first put in when no one knew how this was going to go and assess whether that's actually appropriate or whether it's time to maybe relax those a little bit."