Press
Cannabis Companies Continue Holiday Fundraisers for Communities Nationwide
By Joanne Cachapero -December 21, 2020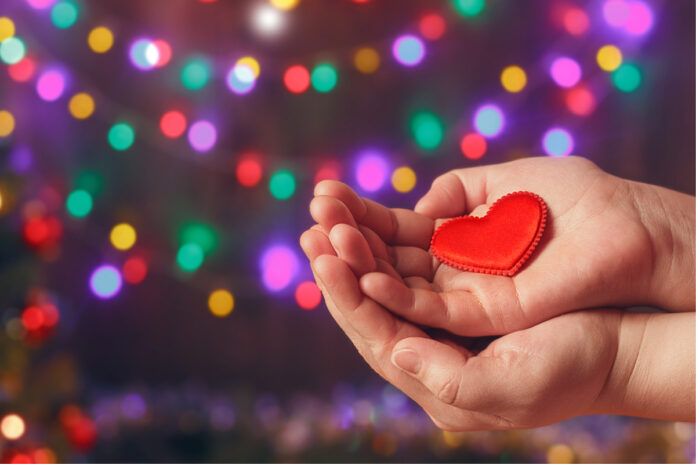 Holiday festivities have been curtailed by the global resurgence of the COVID-19 pandemic, and its unprecedented social and economic effects. During this turbulent season, cannabis companies all over North America continue to do what they can to support local charities and populations in need.
So, let this 2020 holiday season be lit with the warmth of giving. Here's a short list of holiday fundraising activities led by cannabis industry members, bringing happiness and help to so many for the season as we all look forward to a new year in 2021:Advertisement
Planet 13, the world's largest cannabis superstore located in Las Vegas, announced it will donate "50,000 toys and cans of food to the Las Vegas Rescue Mission and SafeNest, thanks to the generosity of customers, sponsored vendors, and staff."
The store partnered with Green Life Productions to host the fundraiser, and thanked cannabis brand sponsors including TRENDI, ROVE, Dreamland Chocolates, Cannabella, Evergreen Organix, MOXIE, OMG THC, MEDIZIN, Nature's Chemistry, HaHa, and LEAF & VINE, for their contributions.
"This has been an inspiring example of how the Las Vegas community pulls together in times of need. We are moved by the generosity of those who donated to our holiday toy and food drive," said David Farris, Planet 13 vice president of sales and marketing. "We are honored to be able distribute over 50,000 donations between two remarkable community nonprofits: SafeNest and the Las Vegas Rescue Mission."
A collective of cannabis companies, called Friends in Weed, formed Meals That Heal to help the hard-hit restaurant industry in Denver and Boulder, Colorado. The program launched in early December and encourages participating cannabis businesses to donate funds for $8–$10 meals, supplied by local restaurants, which are then distributed to local unemployed hospitality industry workers and other in-need communities. So far, the collective donated 1,760 meals. Participating cannabis companies include Veritas, Cookies, Olio, Slang Worldwide, Higher Grade, and Grasslands.
Colorado-based concentrate company Green Dot Labs announced the release of its "new collection of cheekily designed and ultra-affordable holiday gift wrap sleeves for GDL's Black Label Live Resin Cartridges," adding that "each sleeve purchased will donate funds to a local nonprofit that provides a safety net to families in need."
Sleeve designs include "Dabby Holidays," "Happy Chrismahanukwanzah," and "F#@k 2020 Happy New Year," with 100 percent of cartridge sales proceeds benefiting nonprofit Emergency Family Assistance Association (EFAA), which supplies families with a variety of resources to help them escape poverty. The limited edition cartridge with holiday sleeve can be purchased at Eclipse Cannabis Company (Boulder), High Country Healing (Silverthorne), Kind Love (Denver), Simply Pure (Denver), and Twin Peaks (Denver).
Michigan dispensary chain SKYMINT announced last week that its Flint location had begun recreational cannabis sales, and invited Flint customers to donate to its digital donation drive in support of nonprofit Feeding America, to help fight food instability in Michigan. SKYMINT's ten locations are all part of the effort.
"Core to our ethos at SKYMINT is social justice, uplifting community, and ushering in a modern era of cannabis through an elevated retail shopping experience which encourages browsing, education, and discovery," SKYMINT's Chief Executive Officer Jeff Radway said. "All of these pillars are reflected in every aspect of our SKYMINT locations, including Flint, where we proudly offer the highest discount in the state of 25 percent to medical patients."
Multi-state dispensary chain Herbology and parent company Curaleaf, Inc., sponsored "Feed the Block" donation drive at Herbology's Ann Arbor, Battle Creek, and Kalamazoo, Michigan locations from November 21 to December 5. Contributions benefited local food charities. The dispensary said it would also distribute $20 grocery gift cards to 100 families in need.
In Oklahoma, cannabis dispensaries and CBD retailers sponsored several fundraisers to help their local communities.
Lotus Gold/CBD Plus retail locations in Oklahoma will be accepting new, unwrapped toy donations through December 22 that will be distributed by the Salvation Army. Stores also have "angel trees," where customers can choose a donation request to fulfill for a family or individual in need.
"We are literally doing things for the community, nonstop, as we have since we opened. We've all struggled—everyone from the owner to the employees. We have fought our own battles. And if we can help someone fight that battle, then we are doing exactly what we are supposed to: helping others, giving back, and being supportive is what Christmas is about," Lotus Gold/CBD Plus Manager Kandis Correa told the Tahlequah Daily Press. "We have a great group of customers and friends who help us give back to our community. Santa isn't a man in red. He is a community of people helping to ensure that we are surviving and have everything we need to get through."
Colorado-based CBD brand Cure Injoy, announced it will donate CBD isolate tinctures to the Weed for Warriors Foundation. Manufacturer the Infinite Product Company and Cure Injoy will provide 1,350 CBD isolate tinctures to veterans this Christmas, some of whom suffer from serious medical conditions as a result of their service, including PTSD.
"We are very excited to be working with Cure Injoy to provide a product for so many veterans' greatest fear—a tumultuous recovery. This holiday season, together we pledge to help in any way we can to honor the sacrifice these American heroes made for our country, as well as support the ever so important work Weed For Warriors have and continue to do," said John Ramsay, Infinite Product Company chief executive officer and former U.S. Army medic.
Canada's Dutch Love Cannabis Company, with nineteen stores located in British Columbia, Ontario, and Alberta, will carry on the 19-year tradition of parent company the Donnelly Group and give 320 Dutch Love employees $50 gift cards to purchase toys for the company's annual Good Neighbour Toy Drive. Customers also are encouraged to bring toys, non-perishable food items, and donations into Dutch Love locations. All donations will benefit the Salvation Army.
"In the spirit of giving this holiday season, Dutch Love is excited to join forces with the Donnelly Fund to not only give back, but also bring joy to the people in the communities where we do business," said Harrison Stoker, vice president at Donnelly Group. "This winter may look very different for many Canadians, and so it is important to us that we come together in support of the thousands of families and kids who look forward to the tradition established through Donnelly Group's Toy Drive. Through Dutch Love, the Good Neighbour Toy Drive will extend the impact of the Donnelly Fund and the legacy of our annual toy drives. Our dedication to being a good neighbour and supporting community has never been more important than now."