Press
JERRY GARCIA'S 80TH BIRTHDAY SYMPHONIC CELEBRATION | RED ROCKS AMPHITHEATRE | 6/29/22
ARTICLE CONTRIBUTED BY BACKSTAGE FLASH | PUBLISHED ON THURSDAY, JUNE 30, 2022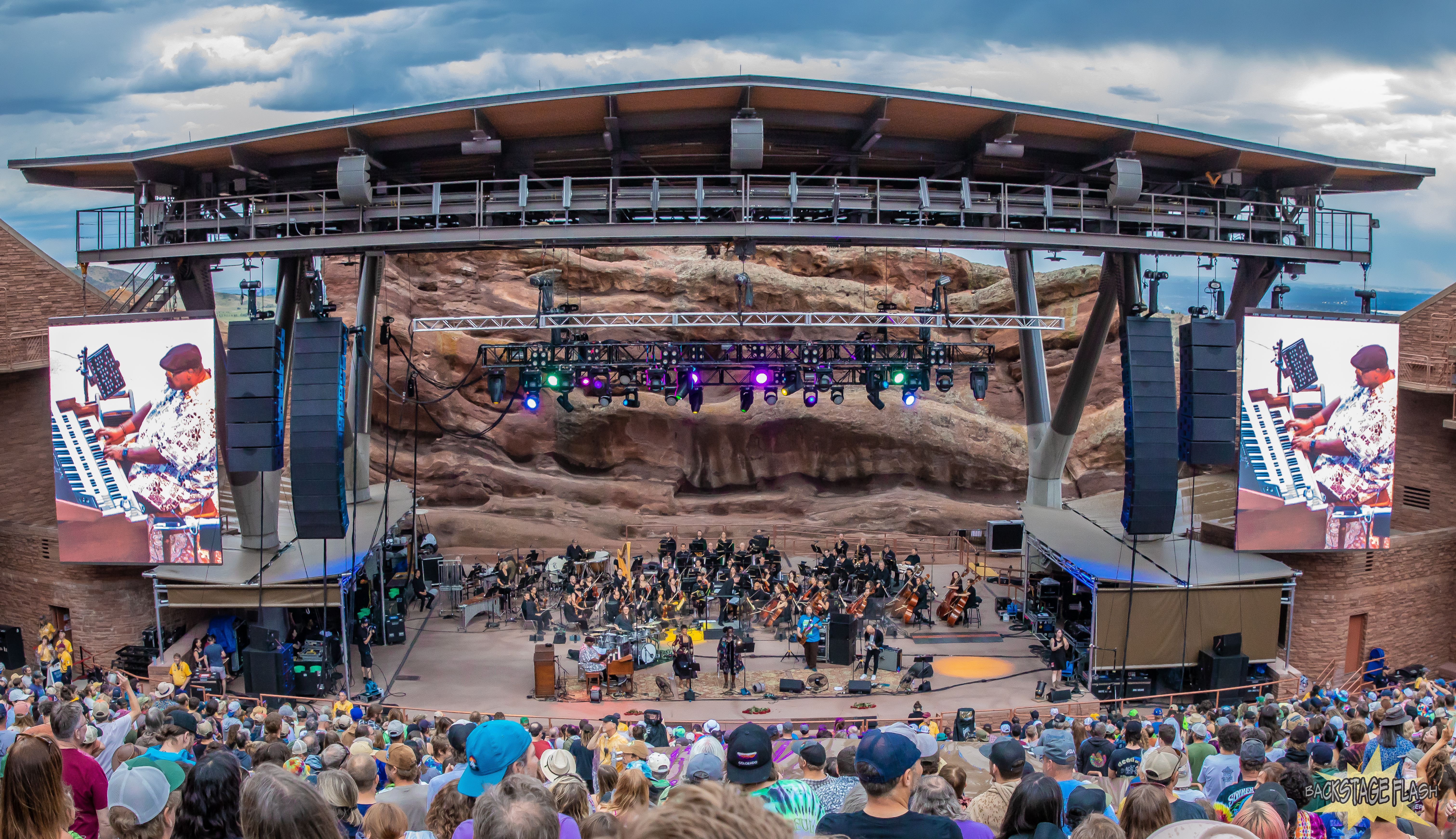 Jerry Garcia's 80th Birthday Symphonic Celebration with the Colorado Symphony Orchestra at Red Rocks, 6/29/2022 - photos by Backstage Flash
Jerry Garcia's 80th birthday celebration was celebrated a little bit early last night at Red Rocks Amphitheatre. Some birthdays are just too big, so when the stars align you just do it. Jerry was born on August 1st, 1942, and sadly departed planet earth on August 9th, 1995. He will always live in our hearts, minds and souls. Jerry was a beacon of light and inspiration moving brightly through our lives. He loved music down to the very core of his being and his generous gift of truthful inspiring songs will be with us and future generations for as long we keep swirling around on this big round thing.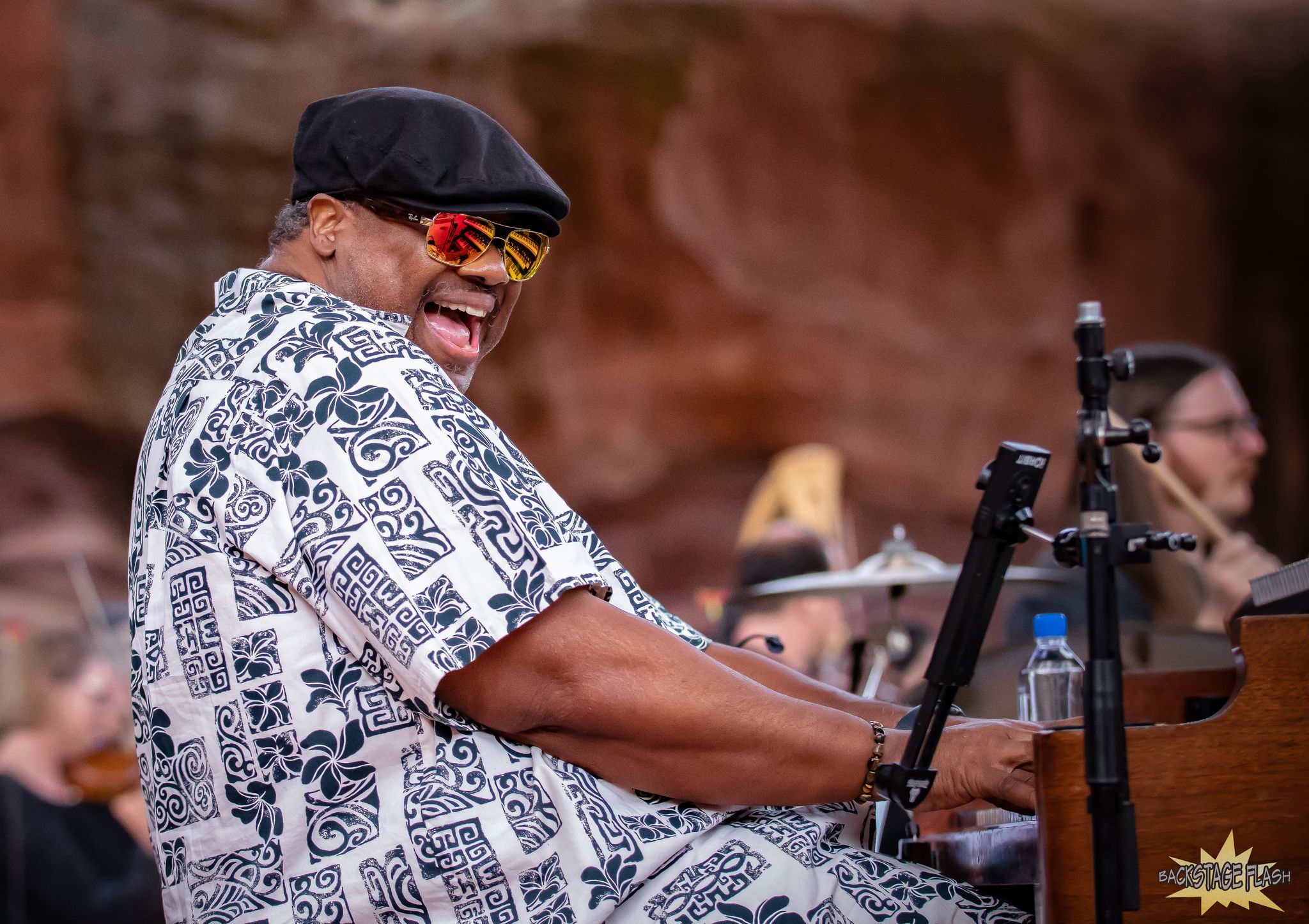 Melvin Seals | Morrison, Colorado
This special and unique event was not only a celebration of Jerry's life but a continuation of his legacy. Jerry and the Grateful Dead were a musical movement of peace and love that shaped the lives of so many and his spirit lives on in many ways. Now in partnership with The Garcia Family,
Veritas Fine Cannabis, introducing Garcia Hand Picked is extending Jerry's long-standing legacy in Colorado with three exclusive cannabis strains that are now available in Colorado. The good folks from Veritas were on site handing out information and talking with folks about the new cannabis line at The Jerry Garcia Symphonic Experience at Red Rocks last night.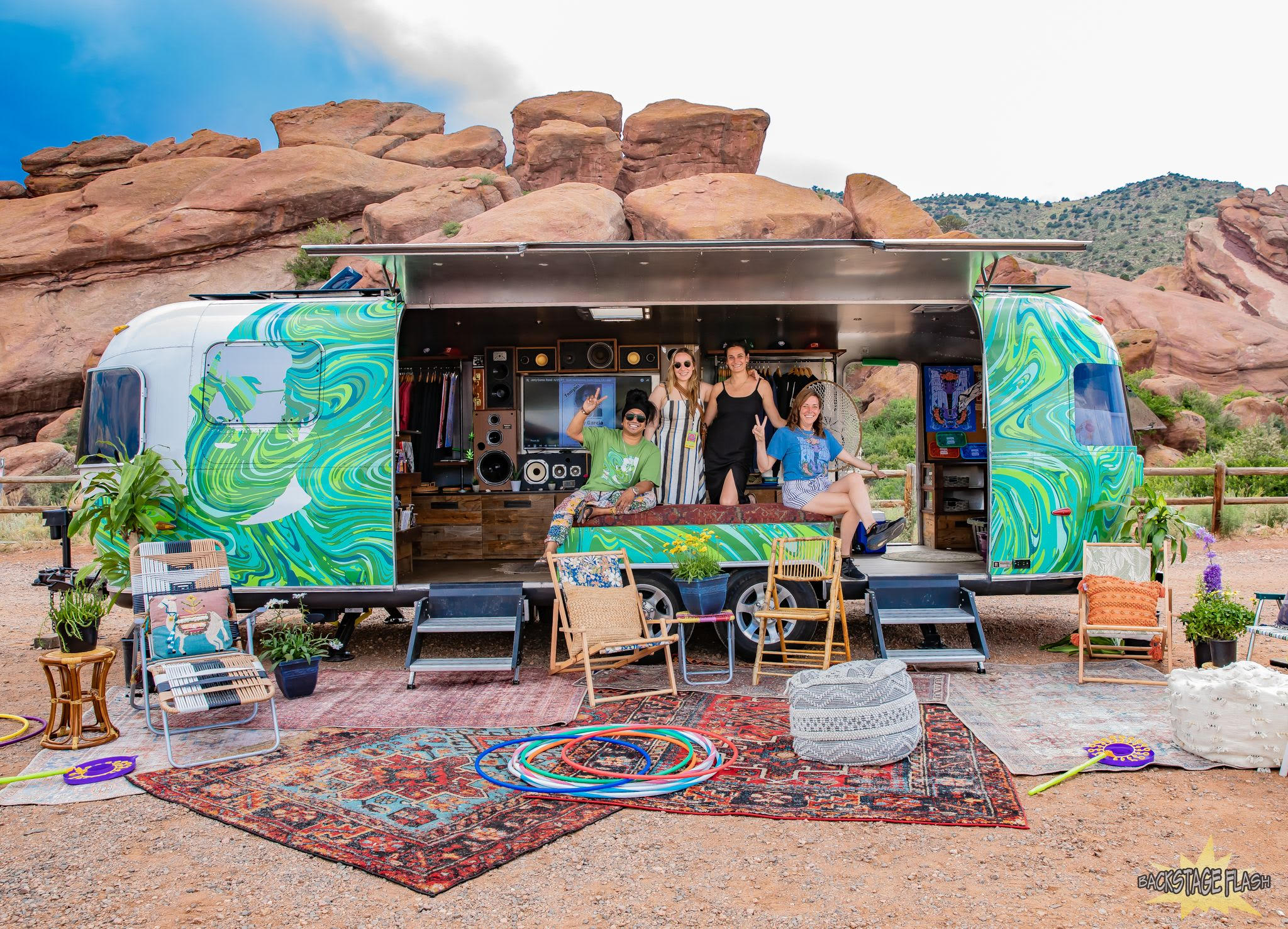 Bertha Bus and Veritas Fine Cannabis crew
Jerry was a perfectionist and the good folks curating Garcia Hand Picked have this in the forefront of their minds and are applying all of the necessary love and technology to their products. Combining new genetics with old school values these products are sure to be a hit with everyone that enjoys feeding their head.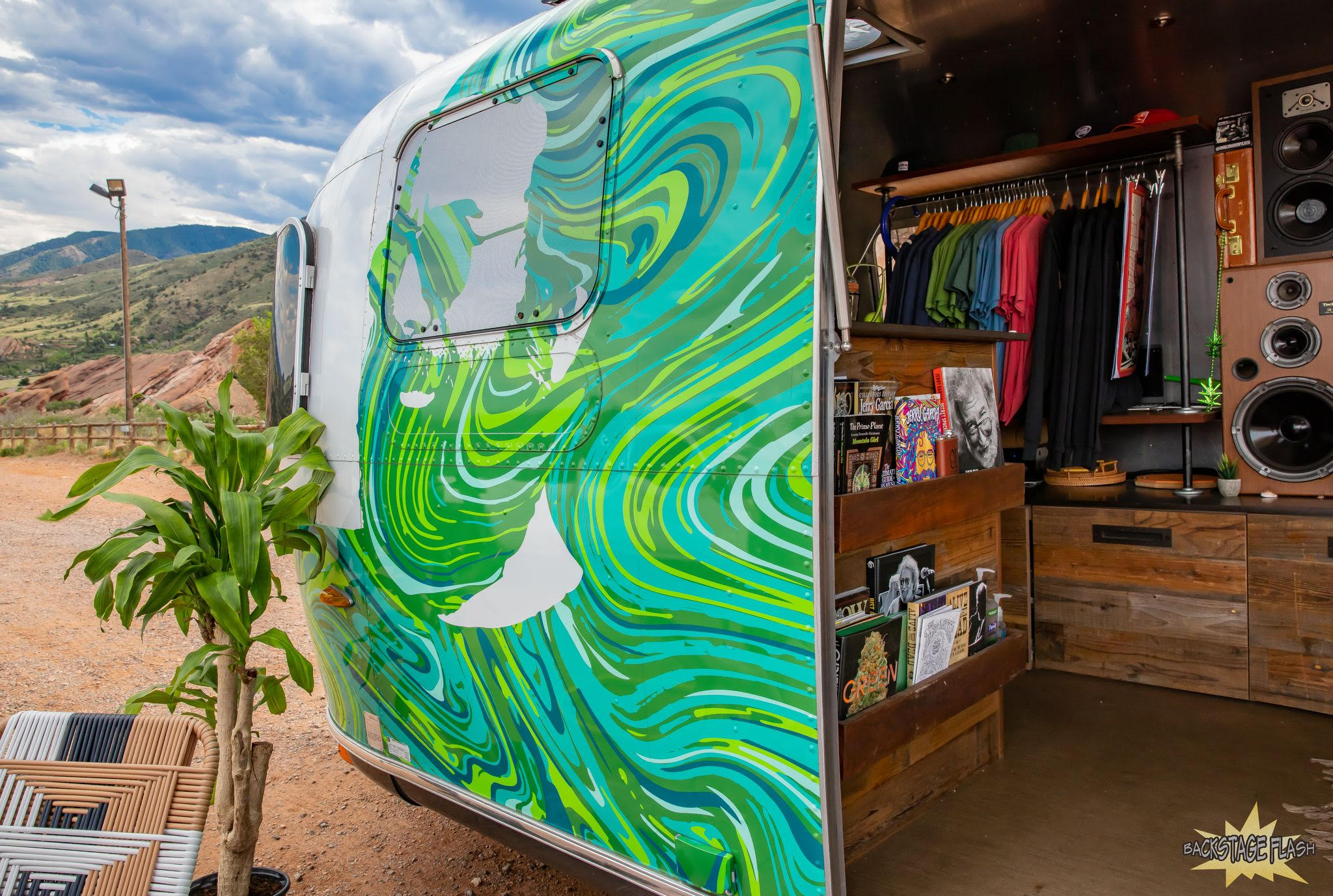 Bertha Bus in Morrison
The new products being introduced are made of fine quality premium slow-cured indoor flower, the packaging is eco-friendly and made from recycled paper, and the artwork designs are just beautiful and in-line with Grateful Dead art that we have all loved for many decades. Jerry's Picks are cannabis infused gummies made from all natural ingredients and come in blueberry, blackberry and raspberry. They are modeled after and shaped like Jerry's guitar picks.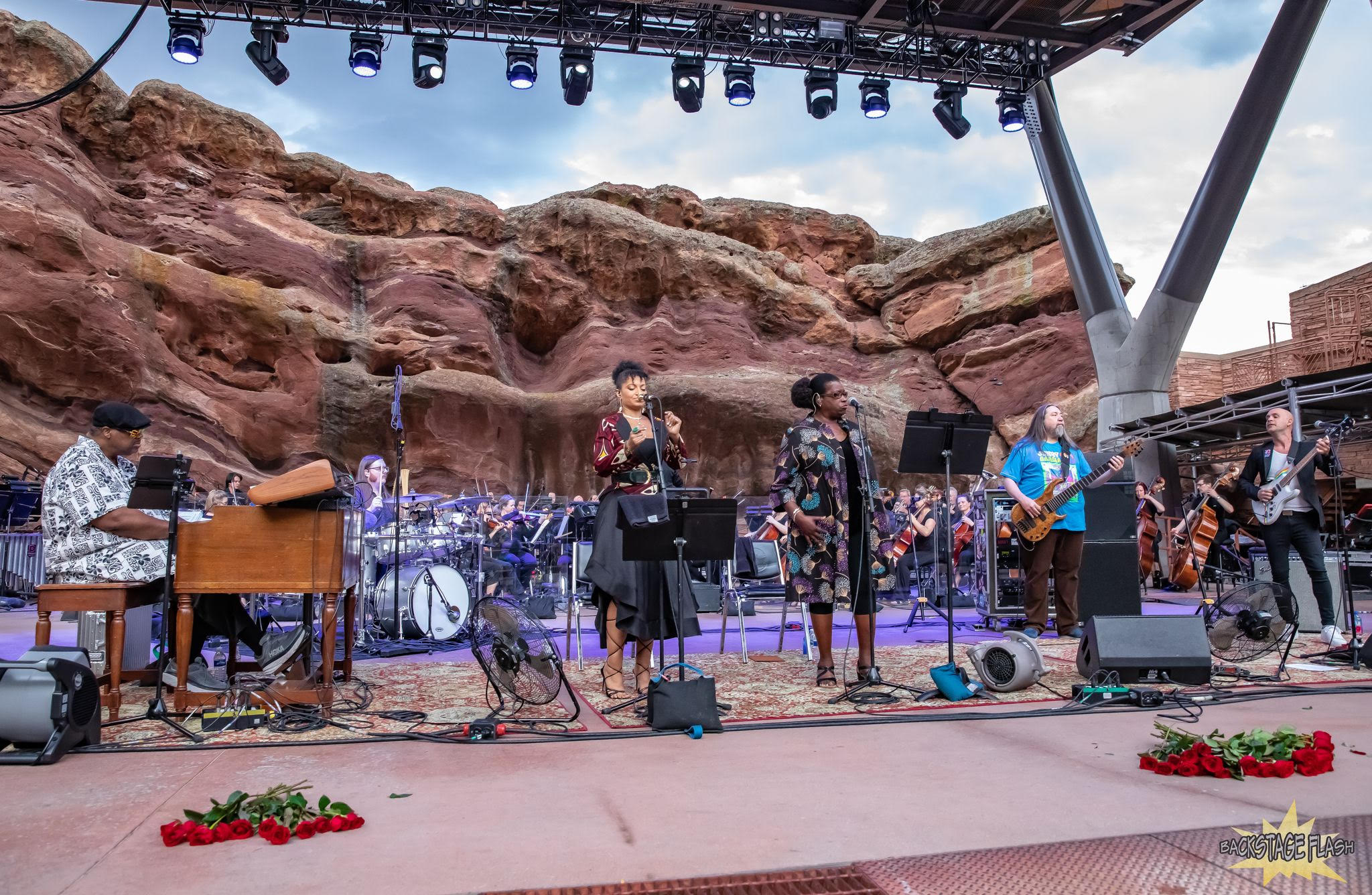 Melvin Seals, Duane Trucks, Lady Chi, Jacklyn LaBranch, Dave Schools, Tom Hamilton and the Colorado Symphony Orchestra
Garcia Hand Picked is hand grown, harvested and packaged in Denver Colorado and is now available. The good folks of Veritas Fine Cannabis along with the Bertha Bus were talking with the guests, handing out beautiful and informative pamphlets as well as showcasing their amazing colorful merchandise. Garcia Hand Picked launched three strains to get things started in Colorado. The strains are "Morning in Marin" a sativa, "Love In The Afternoon" is a hybrid and "After Midnight" is the Indica. Every aspect of Garcia Hand Picked has been carefully curated by the Garcia family to create an experience through cannabis that is as inspiring and creative as Jerry Garcia's music. I can go on and on about all of the cool strains, merchandise and art, but I will just leave the link here for you all to enjoy.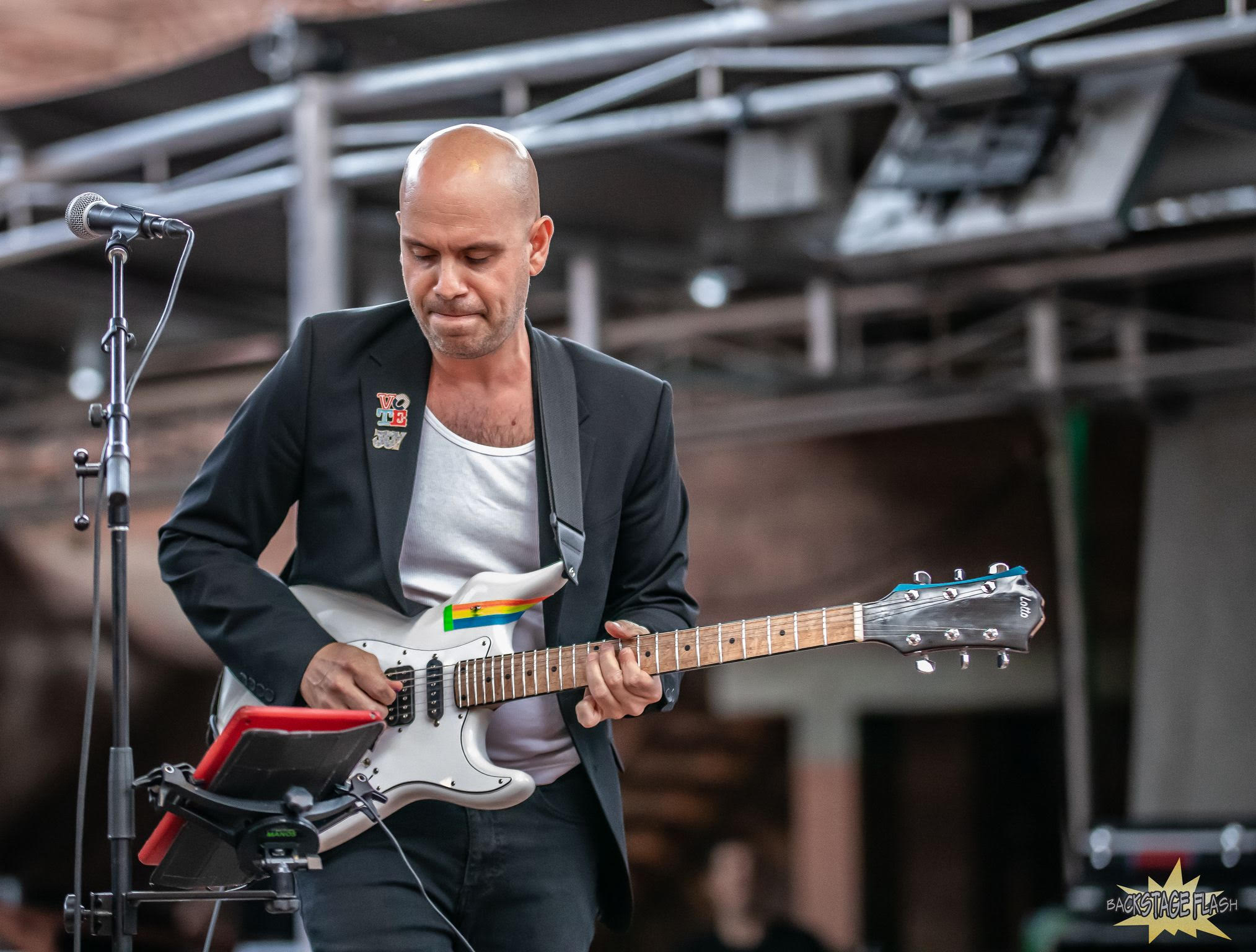 Tom Hamilton | Red Rocks Amphitheatre
Joining the party at the historic venue where Jerry loved to perform were Melvin Seals, Dave Schools, Tom Hamilton, Duane Trucks, Jacklyn LaBranch and Lady Chi. They were accompanied by the sixty five member Colorado Symphony Orchestra. When you combine the music of Jerry Garcia, the beautiful and serene setting of Red Rocks along with a massive orchestra and thousands of music fans, magic is sure to happen. The band and orchestra took their places on stage and began the set with Cats Under The Stars from the Jerry Garcia Band album of the same name. The band sounded tight from the first note, Tom Hamilton's voice was crisp and cut through the thin night air with razor sharp accuracy. The whole band had a calm and cool vibe as they looked up at the sea of colorful fans before them.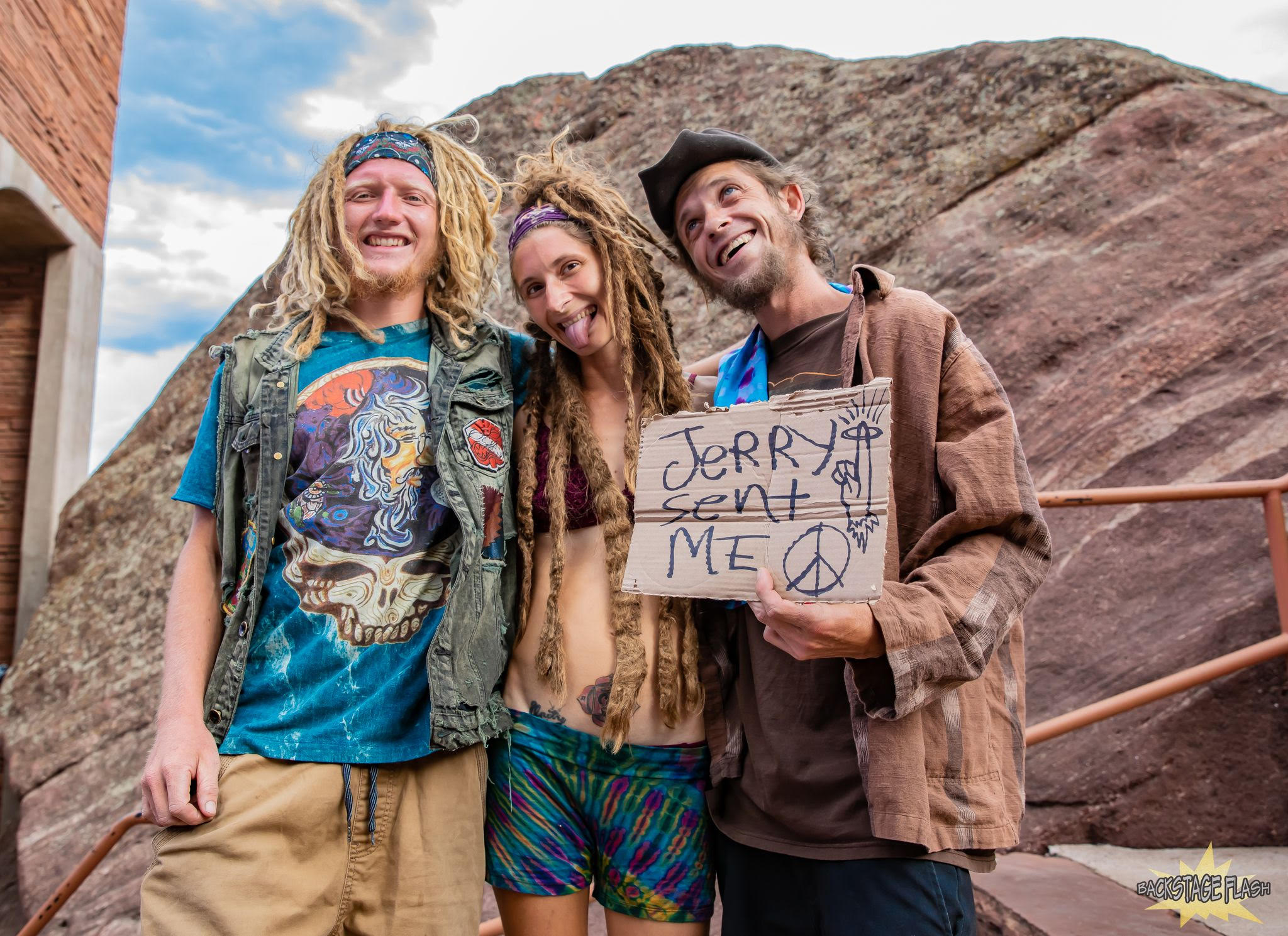 Deadheads at Red Rocks Amphitheatre
Jacklyn LaBranch joined the Jerry Garcia Band on vocals in 1982 and was with him until his passing in 1995. Jackyln and the extremely talented Lady Chi sounded wonderful on vocals and their angelic voices bounced off the giant monoliths that surround the venue. Melvin Seals on organ looked really happy and definitely in a groove that he is very comfortable with, he played with Jerry from 1980 to 1995. Dave Schools and Duane Trucks, the rhythm section from Wide Spread Panic, bring their own vibe and expert musicianship while providing a concrete foundation for the music to build from. With Tom Hamilton's strong voice and guitar skills on full display this lineup of musicians really brings unique qualities and fresh ideas to the music.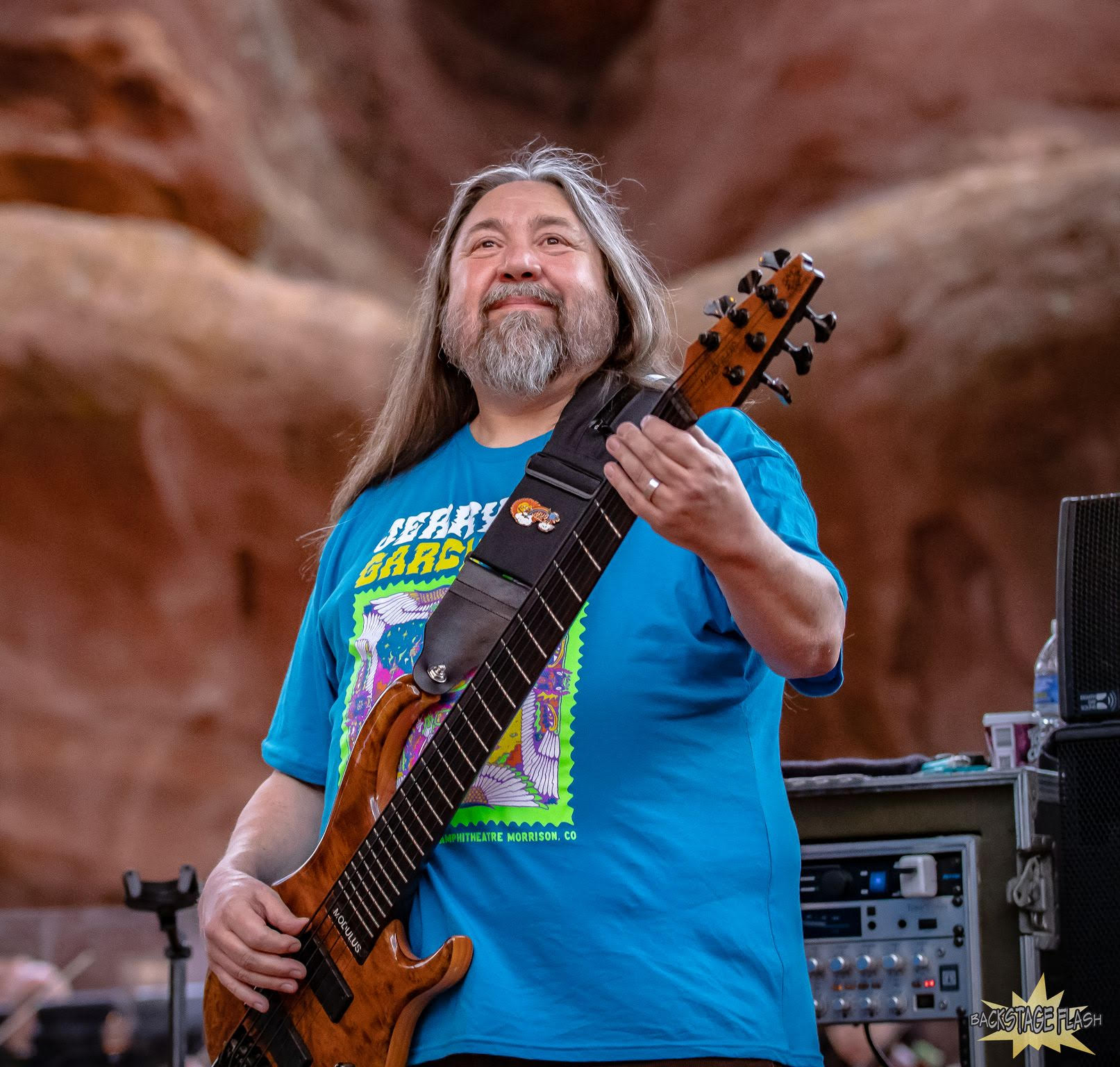 Dave Schools | Red Rocks Amphitheatre
The set continued with The Wheel, Birdsong, China Cat Sunflower, Mission In The Rain and Deal to close set one. The orchestra provided a massive sound giving the arrangements an exciting adventurous direction with so many different layers of stringed, percussion and horned instruments making the sound so big and full, it sounded like it was coming from all directions as it swirled around the rocks. Set number two was filled with classic songs from many different periods of Jerry's life starting with Reuben & Cherise, a heart pounding Shakedown Street, Uncle John's Band, Morning Dew, Run For The Roses, Terrapin Station and finishing the amazing set with Touch of Grey.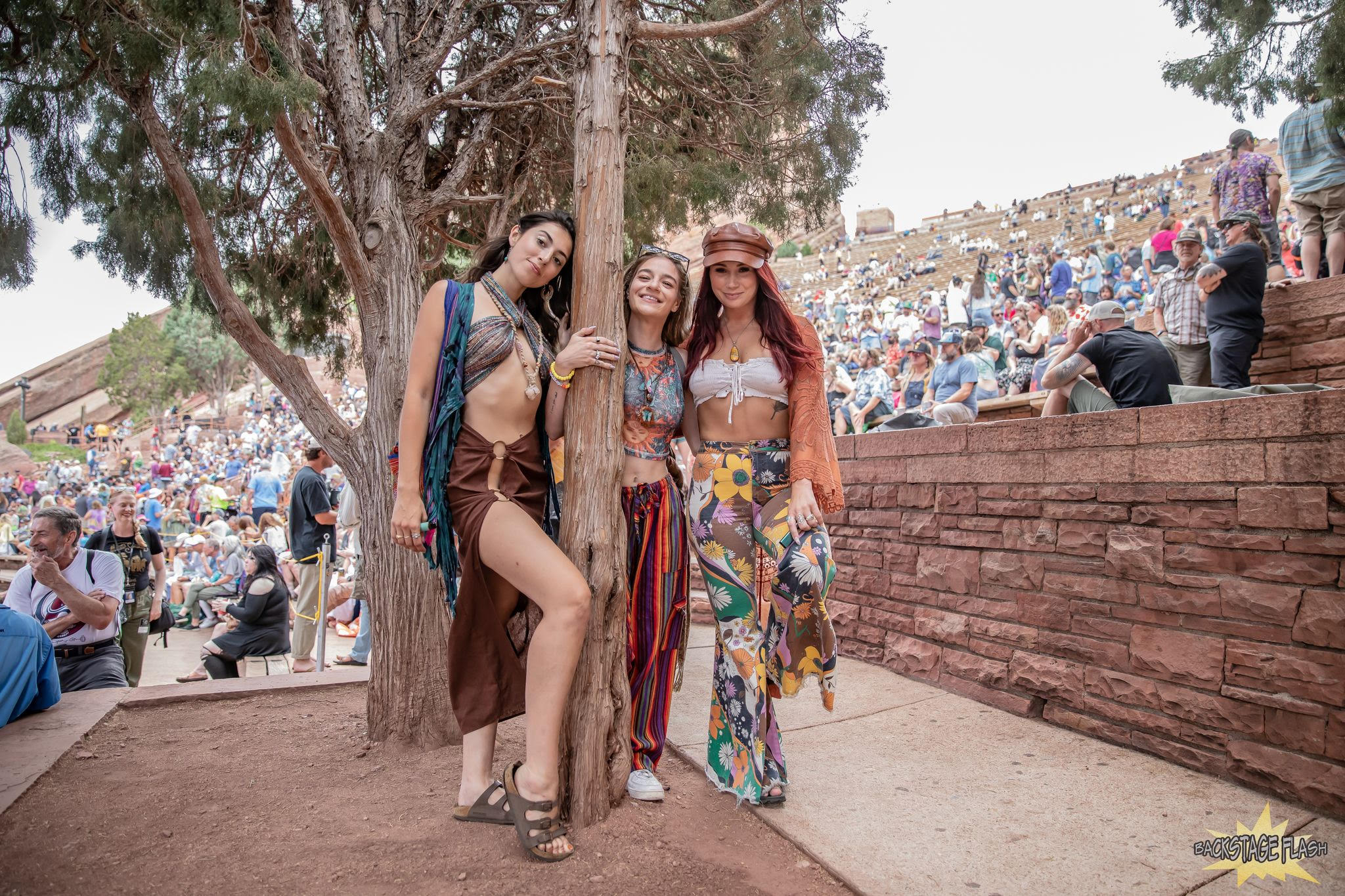 Jerry Garcia's 80th Birthday Symphonic Celebration | June 29th, 2022
The third and final set of three songs performed by just the band consisted of some of the favorite cover tunes Jerry used to include in his Jerry Garcia Band shows. They started with the J.J. Cale classic After Midnight followed by Eric Clapton's Lay Down Sally and ending it all with Dylan's Tangled Up In Blue. What a gig, what a set list, and what a beautiful tribute to Jerry Garcia.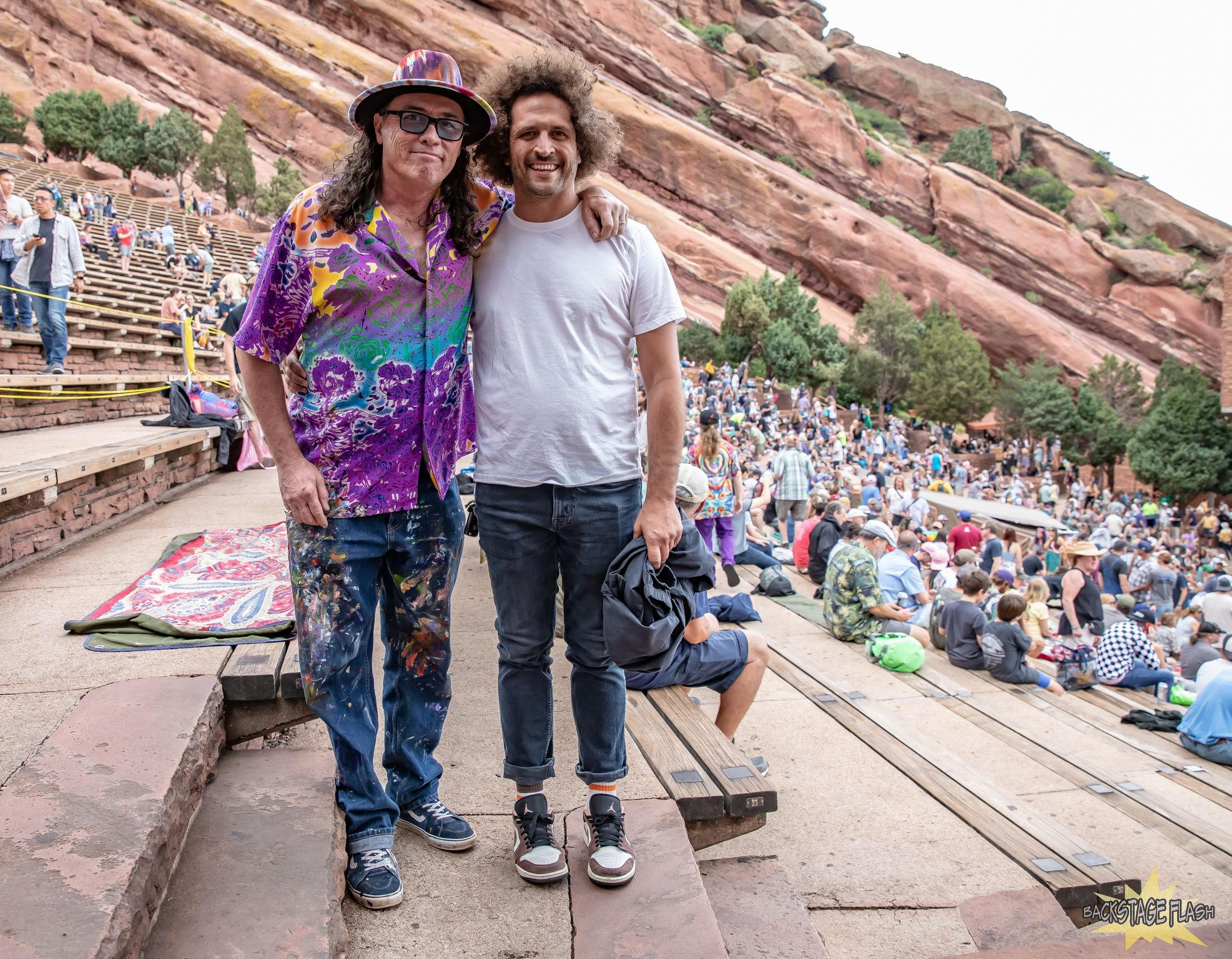 Scramble Campbell and Andy Frasco | Red Rocks Amphitheatre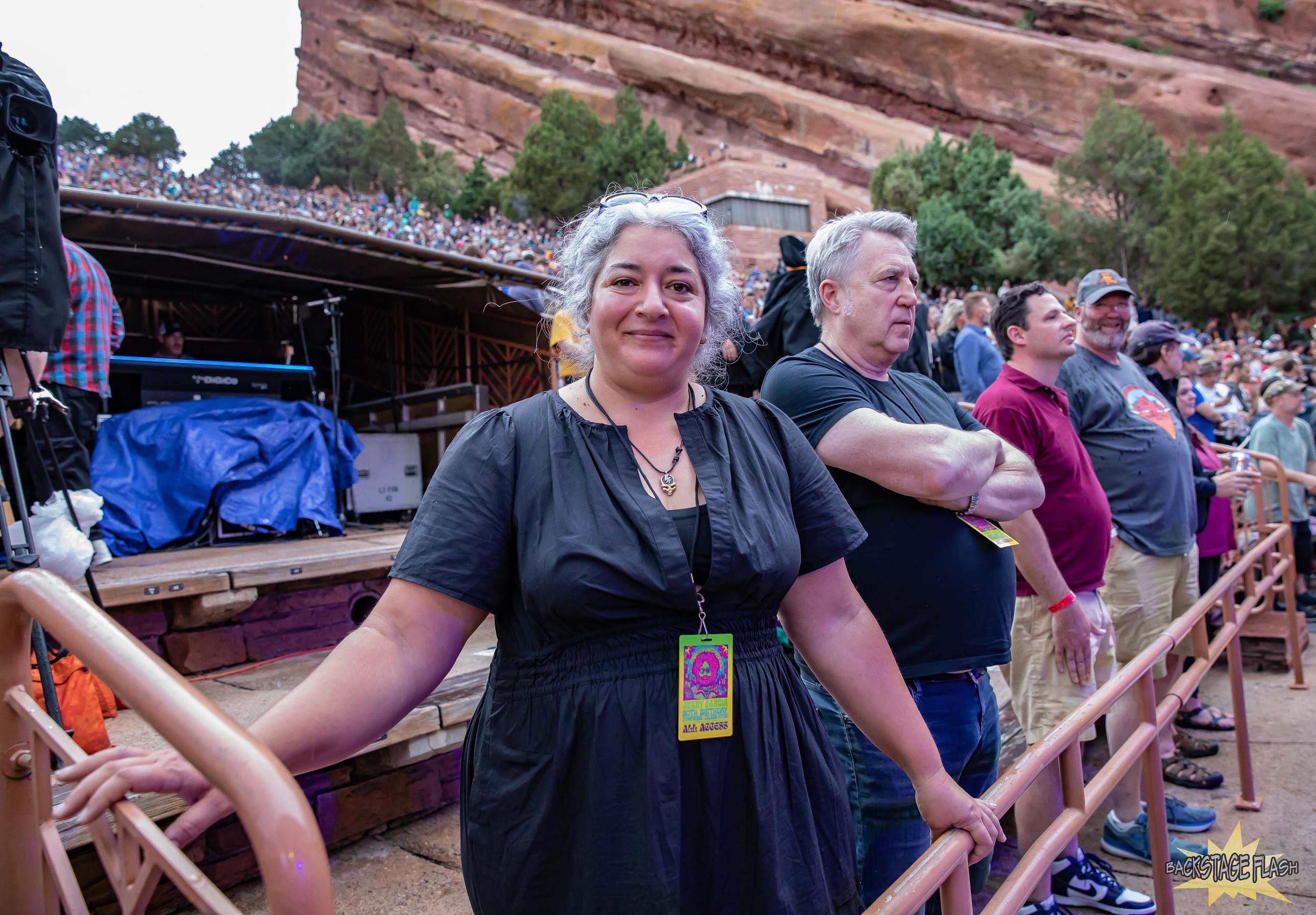 Trixie Garcia at Red Rocks Amphitheatre in celebration of her dad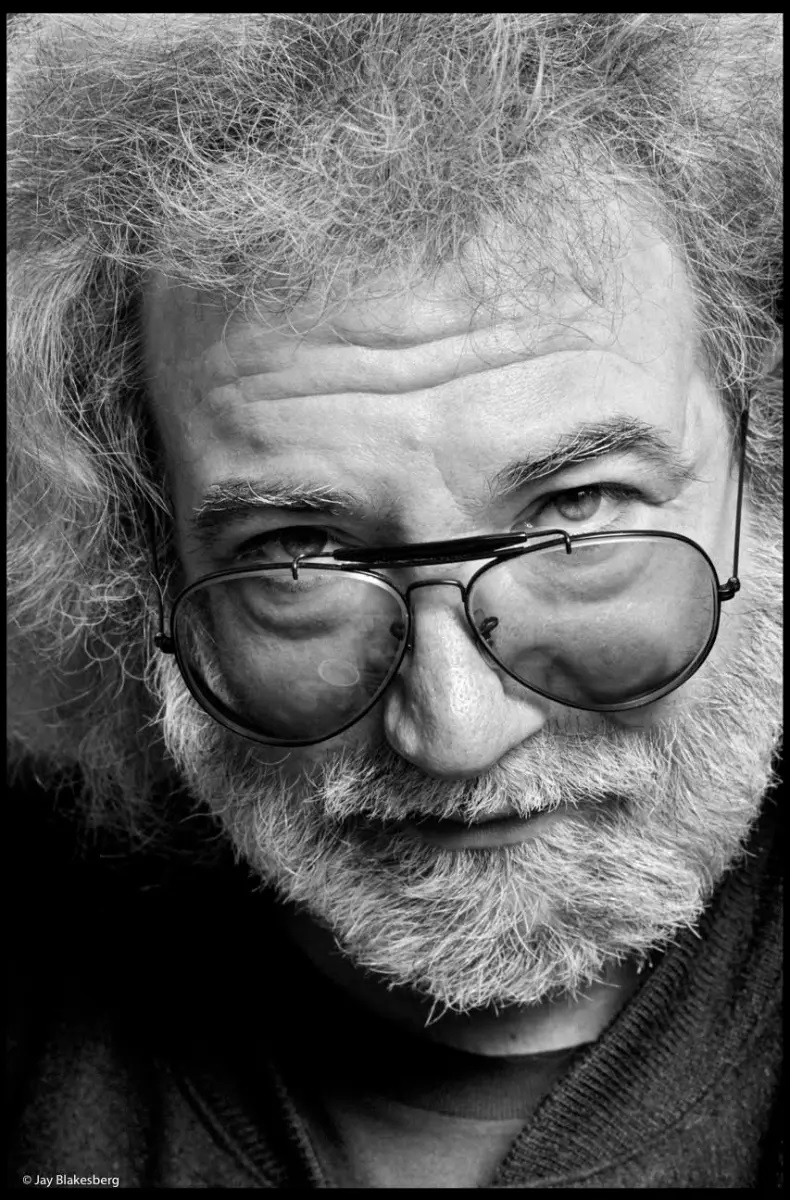 Jerry Garcia photograph by Jay Blakesberg