Press
Native Roots Cannabis Co. Crafts Premium Live Resin Line With Veritas Fine Cannabis
By Press Release -February 7, 2022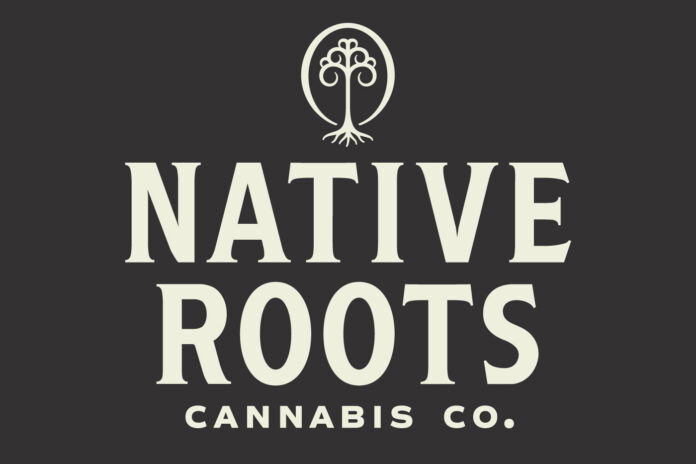 DENVER – For those eager to have their Papaya Cake — and vape it, too — it's time to visit Native Roots Cannabis Co., Colorado's leading local and independent network of cannabis dispensaries.
Thanks to a rewarding new partnership between Native Roots and Veritas Fine Cannabis, a celebrated Colorado cultivator and curator of cannabis experiences, Papaya Cake and seven additional strains are now available exclusively at Native Roots as premium live resin cartridges. These exceptional cartridges, crafted by some of the finest cannabis cultivators in the United States, set a new standard for live resin artisanship.Advertisement
"When we decided to launch a new line of high-end live resin cartridges, we immediately turned to our friends at Veritas Fine Cannabis for a partnership," said Buck Dutton, Vice President of Marketing at Native Roots. "Each of these strains offers vibrant flavors, enchanting aromas and powerful effects. The results are so exceptional that we anticipate rolling out new live resin cartridge strains with Veritas across 2022 and beyond."
Each Native Roots Veritas cartridge begins with Veritas hand-nurtured flower, widely recognized as some of the finest in the Rocky Mountain West. Native Roots then turns to its signature BHO extraction process, which yields higher cannabinoid counts, broader terpene profiles, lighter colors and better flavors than other extraction methods. The exceedingly clean and pure process produces immaculate extracts, all of which must pass heavy metal testing standards that are set by the state. Each batch is also tested for microbial and solvent content.
The 1000mg cartridges incorporate medical grade borosilicate glass, and ceramic mouthpieces and heating elements. The flower used for these cartridges was all hand-selected by Veritas staff in small batches, to ensure the highest quality of live resin. These cartridges represent the only concentrate on the market using Veritas' fresh frozen flower and cannabis artisanship at its most exalted.
The premium-flower strains used to craft these cartridges include:
Papaya Cake: Aromas of papaya and the inside of a bakery, with flavor notes of sweet mint and pine. This dominant indica strain may help anxiety and promote a sense of calm.
Sour Diesel: Strong lemony aromas, and more lemon — plus an herbal grassiness — on the tongue. This dominant sativa strain is famous for its powers of wake-and-bake — promoting feelings of energy and creativity.
Big Bubba Diesel: Sweet lemon aromas and flavors, with a berry earthiness on the finish. Half-and-half indica/sativa strain that may bring about a sense of euphoria, balance and relaxation.
GG #4: Aromas of chocolate and pine, with chocolate and coffee flavors. A hybrid famous for its reported abilities to spark extreme calm, joy and sleepiness.
Garlic Breath: The name gives away this savory strain's flavors and aromas — like just-peeled fresh garlic, with spice notes. May induce feelings of peace, equanimity and euphoria.
Tart Pops: Sour citrus and fresh-dug earth aromas characterize Tart Pops, with flavors of cherry, berry and even nuttiness. The strain conjures feelings of ecstatic energy among its many fans, adding zip to mornings and afternoons.
Bananaghani: Sure enough, this strain smells like a barrel of fresh bananas, with spice and musk thrown in. The tropical flavors offer citrus notes as well. The indica-dominant hybrid is known for boosting moods and bringing about calm.
Ice Cream Cake: Aromas of birthday cake and lavender, with herbal notes as well. Flavors offer hints of vanilla and glazed donut. The sedating strain typically leaves people feeling relaxed.
To coincide with the premium live resin launch, Veritas is sponsoring Icelantic's Winter on the Rocks, a Red Rocks Park & Amphitheater concert on Jan. 28 featuring Diplo and Sofi Tukker. Presented by Icelantic Skis, this year's Winter on the Rocks marks the event's 10th anniversary and is the only winter concert at Red Rocks.
"Every time the teams at Native Roots and Veritas put their collective heads together and brainstorm on projects, the results are phenomenal. This new line of Native Roots live resin cartridges is no exception," said Jordan Plunkett, Marketing Director of Veritas Fine Cannabis. "We treasure this ongoing relationship with Native Roots, a cannabis company with strong values that align with our own. We are proud to work closely with such a Colorado force, and cannot wait for cannabis enthusiasts to try these carts — they are magnificent."
For more information or to schedule an interview, please contact Emily Meshell at 318-564-8195 or emily@themaverickpr.com.
About Native Roots Cannabis Co.
Native Roots Cannabis Co. is one of Colorado's most successful vertically integrated medical and adult-use cannabis operators. Native Roots has 20 dispensary locations across Colorado, serving thousands of adult consumers every day and the state's largest number of registered patient members. With over a decade of experience in providing cannabis to patients and adult consumers, Native Roots has won national recognition for its sustainable business practices, retail design, high-quality products, and employment practices. Since 2010, Coloradans have turned to Native Roots as their trusted leader in cannabis for wellness and recreation. Native Roots offers a vast assortment of affordable products and a welcoming environment for cannabis beginners and experts alike. Rooted in the community, we are Colorado's Happy Place. To learn more about the company, visit nativerootscannabis.com. Follow Native Roots on LinkedIn, Facebook, Twitter and Instagram.
About Veritas Fine Cannabis
Quality, consistency, honesty and preserving the unique terpene profile of each strain—these are the guiding principles that set Veritas Fine Cannabis apart as one of America's first premium cannabis wholesalers. Named after the Roman goddess of truth, Veritas is more than a cultivator; it is a curator of the cannabis experience. From first cuts through harvest and packaging, the Veritas team does everything by hand to optimize the full expression of a strain's terpenes that yield singular effects. The company continually adds to its library of hundreds of proprietary genetics and catalogues each cultivar by terpene profile so consumers can find the perfect Veritas product to fit their individual needs.
With buzzworthy strain drops each month, Veritas leads the market in connoisseur cannabis. For more information, visit veritascannabis.com.